Dry goods丨The same is broken bridge aluminum doors and windows, why is the product price difference so big? Tell you why today
(Summary description)As people's requirements for the quality of life generally increase, more and more families start to choose broken aluminum doors and windows. However, there are endless broken bridge aluminum doors and windows products on the market, and there are system doors and windows that are different from broken bridge aluminum doors and windows, and the prices are also very different. Then everyone will have a lot of questions: Why are the prices of two products with little difference, but the prices are so different? As the saying goes: insiders watch the doorway, but outsiders watch the excitement.

 



A door and window is far from being as simple as it appears on the surface. The price is often determined by a combination of many factors. The first is the internal factors of doors and windows, such as craftsmanship, materials, hardware, etc.; the second is the external factors of doors and windows, that is, the service aspect, especially in the custom door and window industry, from design to measurement, installation, after-sales, etc., constitute the value of a door and window factor. The combination of internal and external is the true value of a door and window.

This article will use a simple and easy-to-understand way to analyze the causes of the "price difference" from two factors, internal and external. Not much to say, let's get dry goods.

 



1. The internal factors of doors and windows:

1. Profiles for doors and windows

Door and window profiles are the basis for determining the quality of doors and windows. For example, the selection standard of aluminum alloy, the level of glass technology, the selection of materials for doors and windows, etc., are the key to determining quality. If doors and windows products are made of high-standard aluminum profiles, first-class materials, and special craft glass, the quality of such doors and windows is naturally good, and the corresponding price is also expensive. This is what everyone often says "you get what you pay for." The truth.

 



German Yelu automatic processing production line

 

2. The manufacturing process of doors and windows

"It's hard for a clever woman to cook without rice", the same is true for doors and windows. There are good materials and exquisite craftsmanship. A door and window process involves a series of processes such as cutting, assembling, debugging, spraying, etc. Enterprises without mature industry experience cannot make high-quality, high-quality products. For example, whether the surface smoothness and color are uniform, aluminum alloy profile oxidation, spraying, striping, etc. require technology and craftsmanship. The entire process requires hundreds of processes to complete. The maturity of the company also determines the quality of the products produced. There is a certain reason why doors and windows are expensive.

 



Corner assembly corner code process

 

3. Hardware accessories for doors and windows

Small parts play a major role, and hardware accessories play a decisive role in the stability and durability of a door and window. It is no exaggeration to say that the importance of hardware accessories is equivalent to the "heart" of doors and windows. A good door and window will use high-quality or imported hardware accessories. Such high-quality doors and windows are naturally different from other doors and windows in value. The price of a set of imported hardware accessories is at least four to five hundred, but the cheapest on the market does not even cost one hundred. This is the gap. In order to ensure the customer's experience, Warren chooses European hardware accessories.

 



Reached strategic cooperation with European imported hardware manufacturers

 

4. The performance of doors and windows

The comprehensive performance of a door and window is the value that distinguishes a door and window. It is also determined by profiles, processes, hardware accessories, etc. Therefore, judging the performance of doors and windows mainly depends on the overall design of sound insulation, heat insulation, water tightness, air tightness, wind pressure resistance, etc. The system doors and windows have their own independent technical departments. Strict testing and inspection will be carried out for the various parts of doors and windows, so the compatibility is very good, and it is not prone to failure, which is what we often say is good stability. Correspondingly, the comprehensive performance of such doors and windows is also superior, and it is difficult for some small workshops to achieve.

 



Combining frame and corner technology

 

5. Other factors

The above are the main factors. Of course, there are a lot of tricks. Some unscrupulous merchants can start with materials and accessories, even throw out low-priced "bait", and increase fees in subsequent links and construction.

 



2. External factors of doors and windows:

In addition to the internal factors determining the value of a door and window, i
Dry goods丨The same is broken bridge aluminum doors and windows, why is the product price difference so big? Tell you why today
(Summary description)As people's requirements for the quality of life generally increase, more and more families start to choose broken aluminum doors and windows. However, there are endless broken bridge aluminum doors and windows products on the market, and there are system doors and windows that are different from broken bridge aluminum doors and windows, and the prices are also very different. Then everyone will have a lot of questions: Why are the prices of two products with little difference, but the prices are so different? As the saying goes: insiders watch the doorway, but outsiders watch the excitement.

 



A door and window is far from being as simple as it appears on the surface. The price is often determined by a combination of many factors. The first is the internal factors of doors and windows, such as craftsmanship, materials, hardware, etc.; the second is the external factors of doors and windows, that is, the service aspect, especially in the custom door and window industry, from design to measurement, installation, after-sales, etc., constitute the value of a door and window factor. The combination of internal and external is the true value of a door and window.

This article will use a simple and easy-to-understand way to analyze the causes of the "price difference" from two factors, internal and external. Not much to say, let's get dry goods.

 



1. The internal factors of doors and windows:

1. Profiles for doors and windows

Door and window profiles are the basis for determining the quality of doors and windows. For example, the selection standard of aluminum alloy, the level of glass technology, the selection of materials for doors and windows, etc., are the key to determining quality. If doors and windows products are made of high-standard aluminum profiles, first-class materials, and special craft glass, the quality of such doors and windows is naturally good, and the corresponding price is also expensive. This is what everyone often says "you get what you pay for." The truth.

 



German Yelu automatic processing production line

 

2. The manufacturing process of doors and windows

"It's hard for a clever woman to cook without rice", the same is true for doors and windows. There are good materials and exquisite craftsmanship. A door and window process involves a series of processes such as cutting, assembling, debugging, spraying, etc. Enterprises without mature industry experience cannot make high-quality, high-quality products. For example, whether the surface smoothness and color are uniform, aluminum alloy profile oxidation, spraying, striping, etc. require technology and craftsmanship. The entire process requires hundreds of processes to complete. The maturity of the company also determines the quality of the products produced. There is a certain reason why doors and windows are expensive.

 



Corner assembly corner code process

 

3. Hardware accessories for doors and windows

Small parts play a major role, and hardware accessories play a decisive role in the stability and durability of a door and window. It is no exaggeration to say that the importance of hardware accessories is equivalent to the "heart" of doors and windows. A good door and window will use high-quality or imported hardware accessories. Such high-quality doors and windows are naturally different from other doors and windows in value. The price of a set of imported hardware accessories is at least four to five hundred, but the cheapest on the market does not even cost one hundred. This is the gap. In order to ensure the customer's experience, Warren chooses European hardware accessories.

 



Reached strategic cooperation with European imported hardware manufacturers

 

4. The performance of doors and windows

The comprehensive performance of a door and window is the value that distinguishes a door and window. It is also determined by profiles, processes, hardware accessories, etc. Therefore, judging the performance of doors and windows mainly depends on the overall design of sound insulation, heat insulation, water tightness, air tightness, wind pressure resistance, etc. The system doors and windows have their own independent technical departments. Strict testing and inspection will be carried out for the various parts of doors and windows, so the compatibility is very good, and it is not prone to failure, which is what we often say is good stability. Correspondingly, the comprehensive performance of such doors and windows is also superior, and it is difficult for some small workshops to achieve.

 



Combining frame and corner technology

 

5. Other factors

The above are the main factors. Of course, there are a lot of tricks. Some unscrupulous merchants can start with materials and accessories, even throw out low-priced "bait", and increase fees in subsequent links and construction.

 



2. External factors of doors and windows:

In addition to the internal factors determining the value of a door and window, i
As people's requirements for the quality of life generally increase, more and more families start to choose broken aluminum doors and windows. However, there are endless broken bridge aluminum doors and windows products on the market, and there are system doors and windows that are different from broken bridge aluminum doors and windows, and the prices are also very different. Then everyone will have a lot of questions: Why are the prices of two products with little difference, but the prices are so different? As the saying goes: insiders watch the doorway, but outsiders watch the excitement.
A door and window is far from being as simple as it appears on the surface. The price is often determined by a combination of many factors. The first is the internal factors of doors and windows, such as craftsmanship, materials, hardware, etc.; the second is the external factors of doors and windows, that is, the service aspect, especially in the custom door and window industry, from design to measurement, installation, after-sales, etc., constitute the value of a door and window factor. The combination of internal and external is the true value of a door and window.
This article will use a simple and easy-to-understand way to analyze the causes of the "price difference" from two factors, internal and external. Not much to say, let's get dry goods.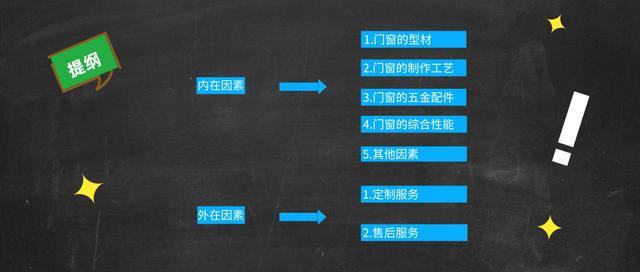 1. The internal factors of doors and windows:
1. Profiles for doors and windows
Door and window profiles are the basis for determining the quality of doors and windows. For example, the selection standard of aluminum alloy, the level of glass technology, the selection of materials for doors and windows, etc., are the key to determining quality. If doors and windows products are made of high-standard aluminum profiles, first-class materials, and special craft glass, the quality of such doors and windows is naturally good, and the corresponding price is also expensive. This is what everyone often says "you get what you pay for." The truth.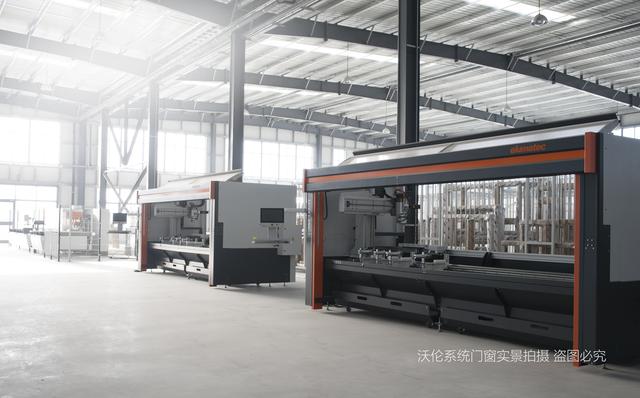 German Yelu automatic processing production line
2. The manufacturing process of doors and windows
"It's hard for a clever woman to cook without rice", the same is true for doors and windows. There are good materials and exquisite craftsmanship. A door and window process involves a series of processes such as cutting, assembling, debugging, spraying, etc. Enterprises without mature industry experience cannot make high-quality, high-quality products. For example, whether the surface smoothness and color are uniform, aluminum alloy profile oxidation, spraying, striping, etc. require technology and craftsmanship. The entire process requires hundreds of processes to complete. The maturity of the company also determines the quality of the products produced. There is a certain reason why doors and windows are expensive.
Corner assembly corner code process
3. Hardware accessories for doors and windows
Small parts play a major role, and hardware accessories play a decisive role in the stability and durability of a door and window. It is no exaggeration to say that the importance of hardware accessories is equivalent to the "heart" of doors and windows. A good door and window will use high-quality or imported hardware accessories. Such high-quality doors and windows are naturally different from other doors and windows in value. The price of a set of imported hardware accessories is at least four to five hundred, but the cheapest on the market does not even cost one hundred. This is the gap. In order to ensure the customer's experience, Warren chooses European hardware accessories.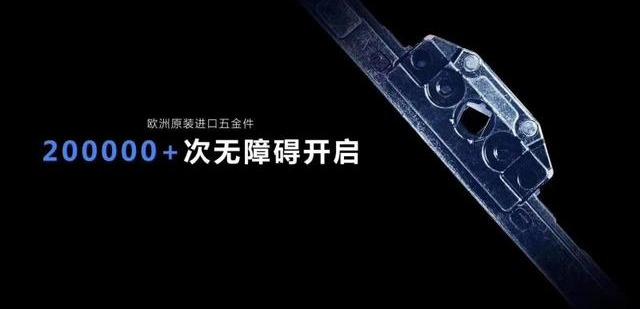 Reached strategic cooperation with European imported hardware manufacturers
4. The performance of doors and windows
The comprehensive performance of a door and window is the value that distinguishes a door and window. It is also determined by profiles, processes, hardware accessories, etc. Therefore, judging the performance of doors and windows mainly depends on the overall design of sound insulation, heat insulation, water tightness, air tightness, wind pressure resistance, etc. The system doors and windows have their own independent technical departments. Strict testing and inspection will be carried out for the various parts of doors and windows, so the compatibility is very good, and it is not prone to failure, which is what we often say is good stability. Correspondingly, the comprehensive performance of such doors and windows is also superior, and it is difficult for some small workshops to achieve.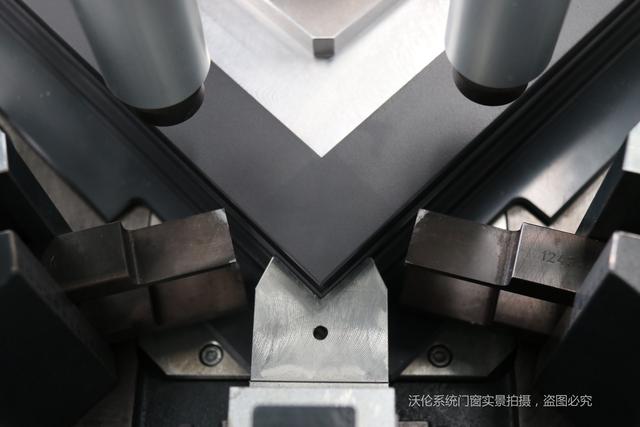 Combining frame and corner technology
The above are the main factors. Of course, there are a lot of tricks. Some unscrupulous merchants can start with materials and accessories, even throw out low-priced "bait", and increase fees in subsequent links and construction.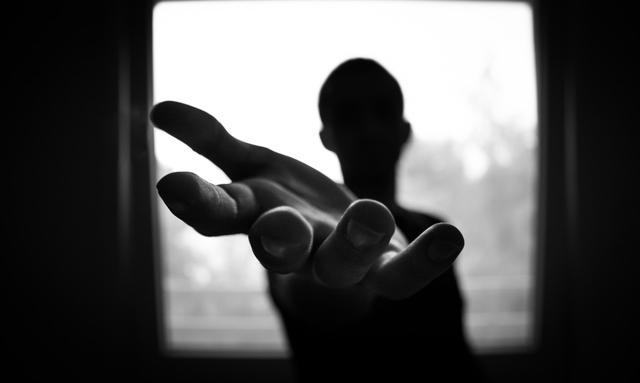 2. External factors of doors and windows:
In addition to the internal factors determining the value of a door and window, its external factors also have important reasons. The main points are as follows:
Customized service is a service that meets the individual needs of users. It mainly includes design, measurement, installation, after-sales, etc., which are customized services based on the customer's own requirements and ideas, to maximize the needs of users. This is the so-called demand value Compared with the traditional ordering model, this is its value.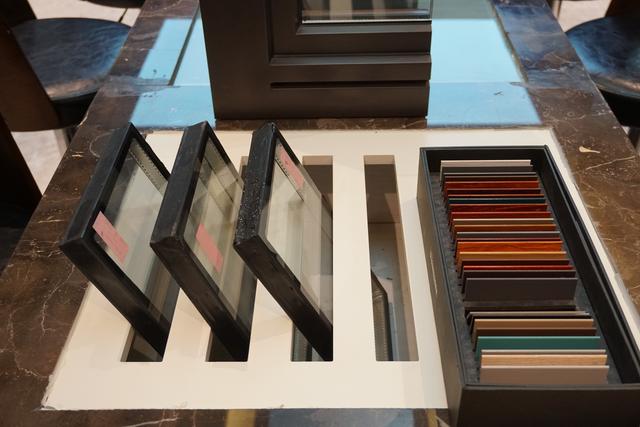 Warren Doors and Windows attaches great importance to user experience and provides users with a service upgrade path of overall door and window solutions. Warren continues to implement "consultant sales", comprehensive selection of materials, accessories, production, delivery, installation and other aspects to provide assistance to users in selection, more carefully from the perspective of customer actual use, pay attention to customer experience, and is the first to propose The concept of the overall solution for doors and windows, professional measurement engineers on-site assist customers to recommend the most suitable products according to different requirements for heat insulation, sound insulation, privacy, aesthetics, and vision of doors and windows in different spaces to achieve the optimal configuration.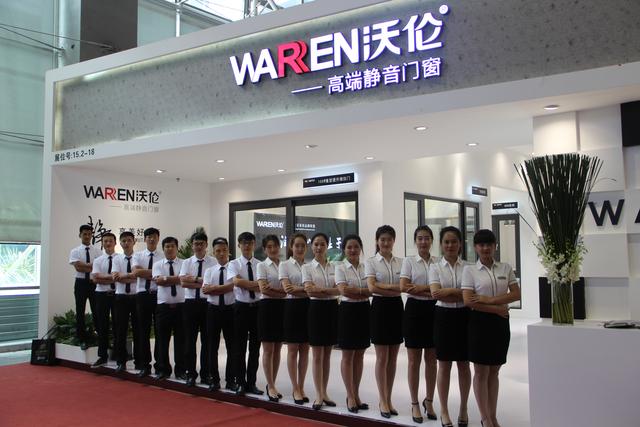 Perfect after-sales service can help customers solve problems more quickly and conveniently, give users a comfortable and convenient product experience, and protect their rights.
The value system of doors and windows is mainly based on the above aspects. The gap is created in this way, so whether doors and windows are expensive or cheap, there are reasons. You need to be cautious when encountering abnormal situations.
Scan the QR code to read on your phone
© 2001-2019 Beijing Warren Door and Window Co., Ltd.